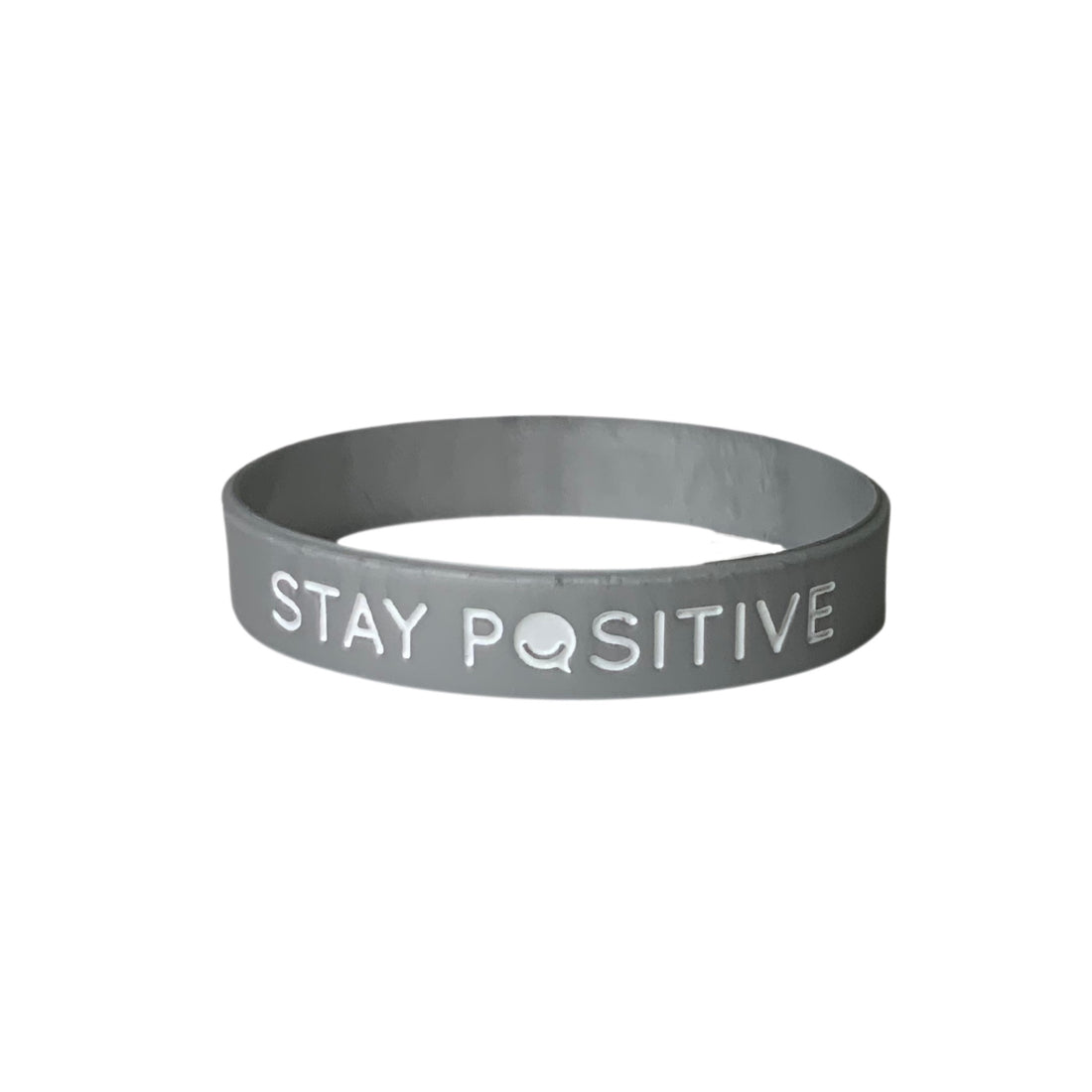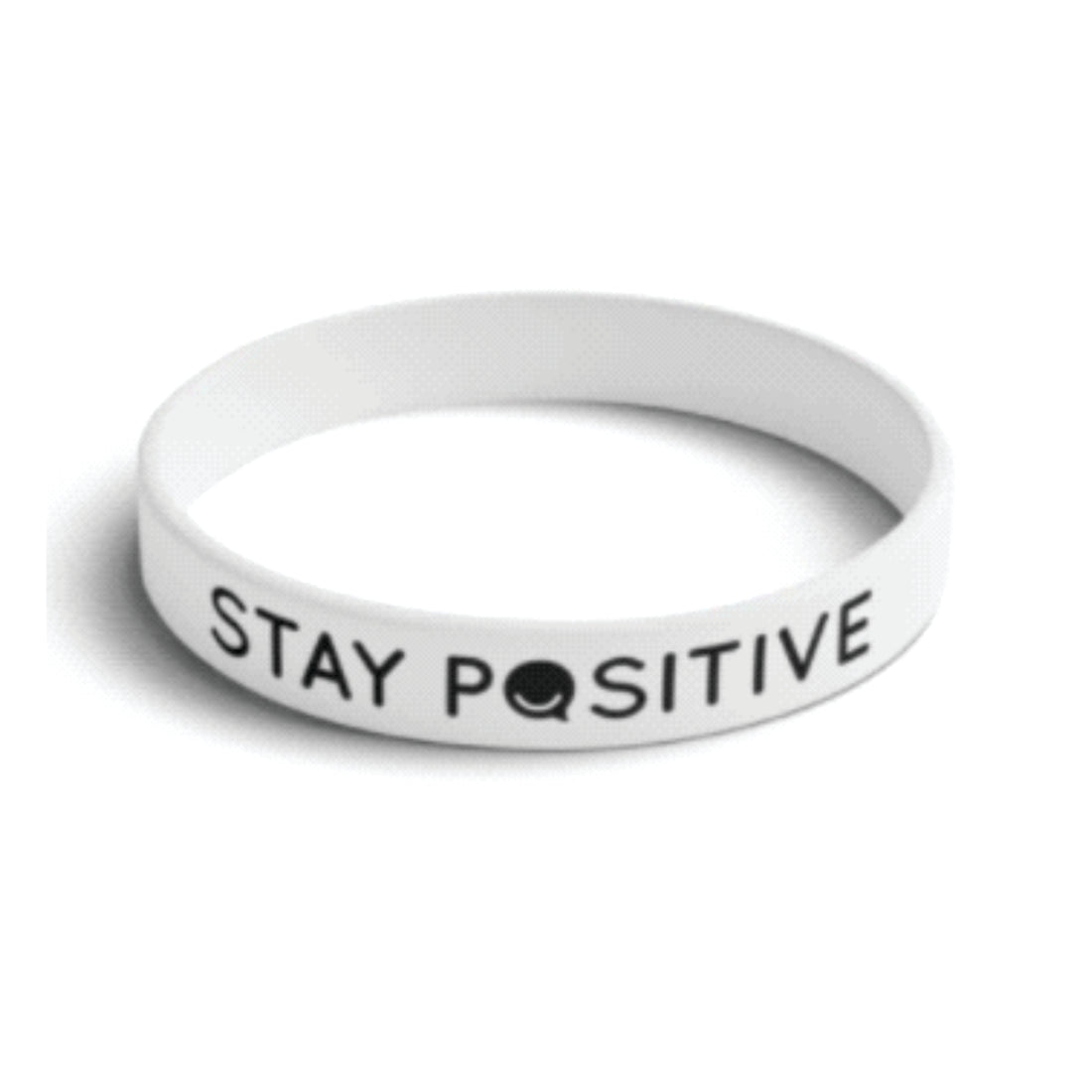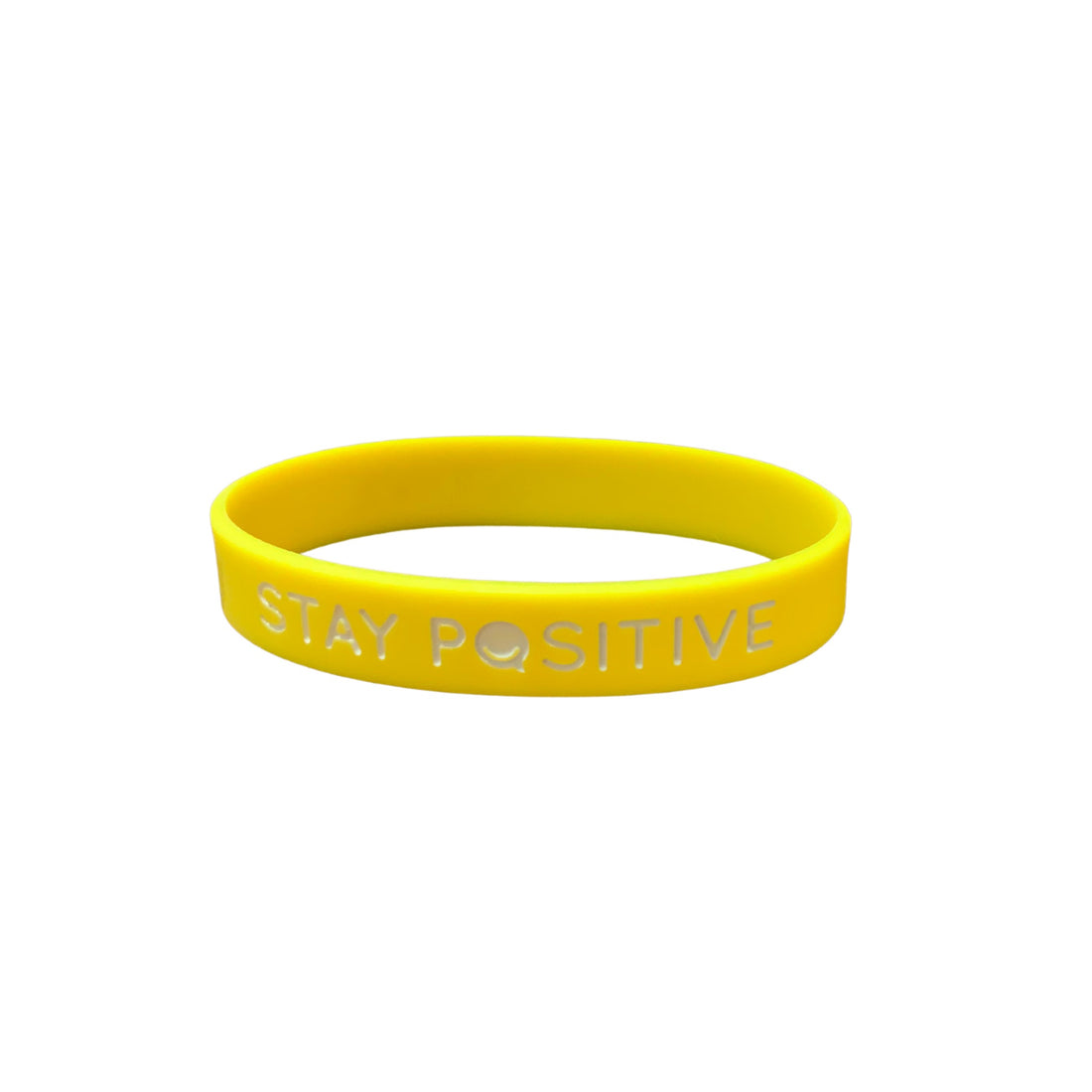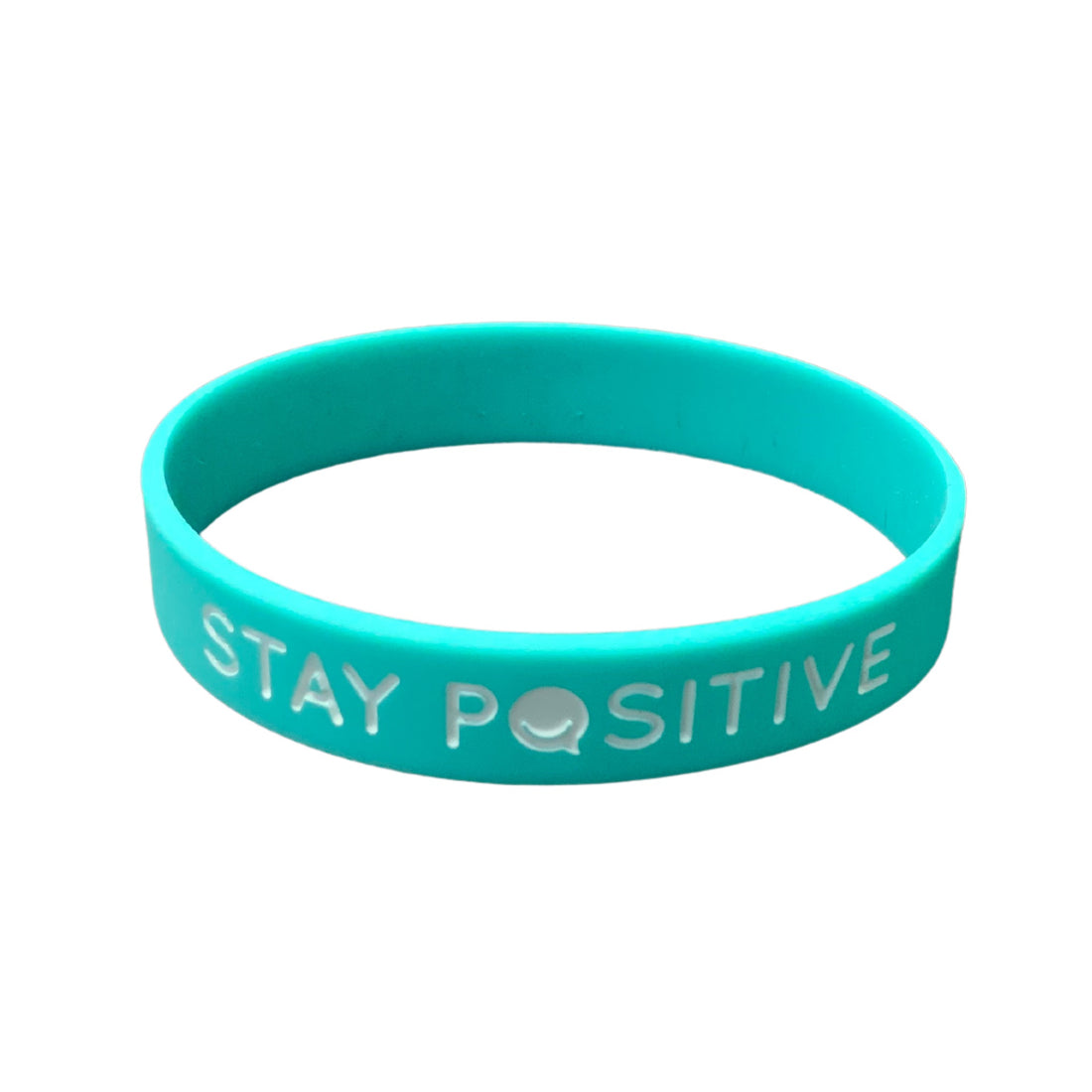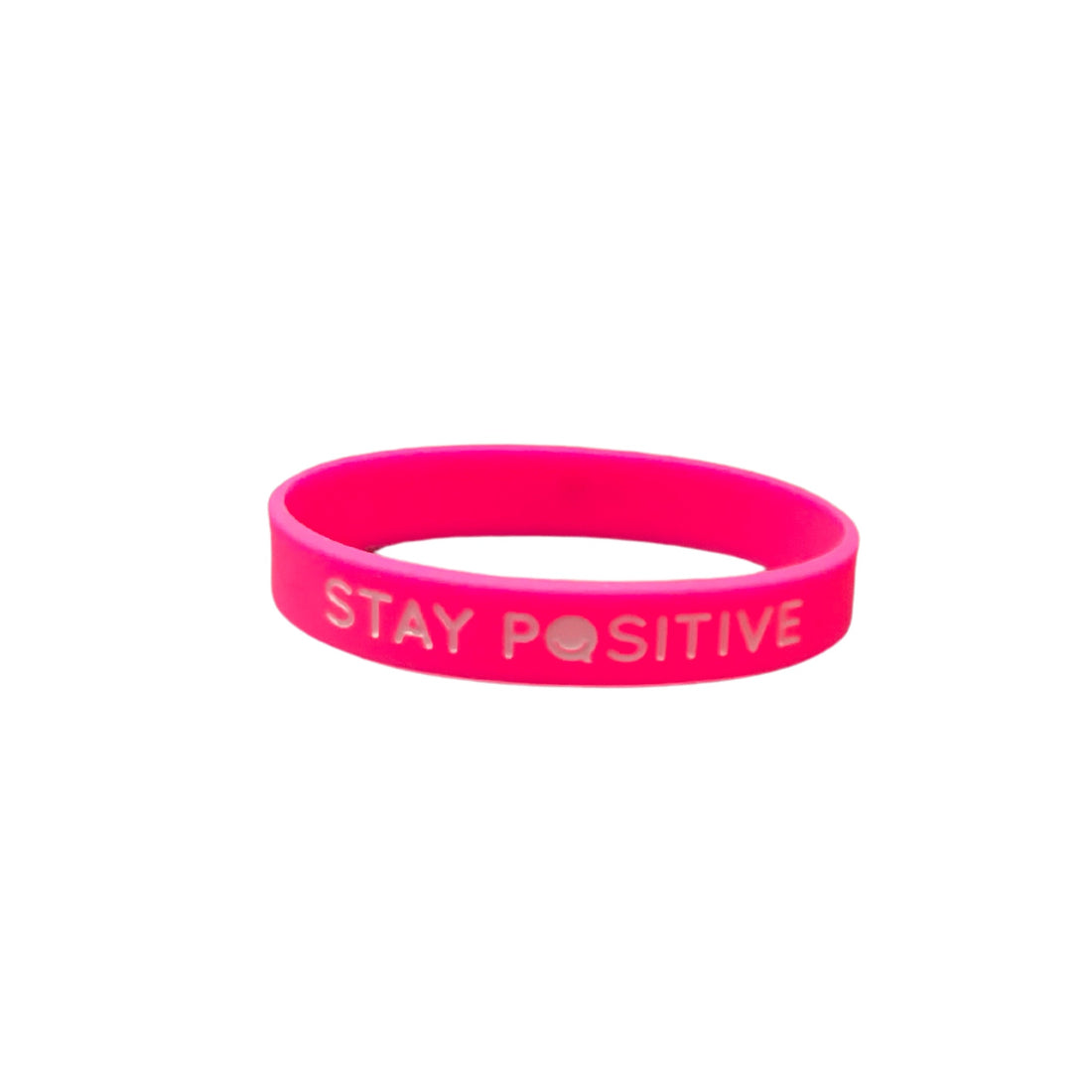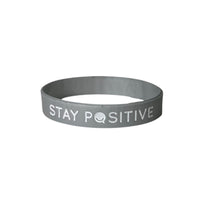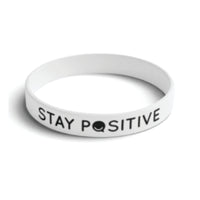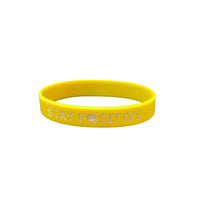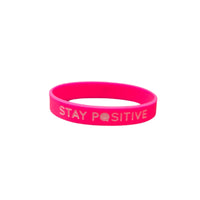 Stay Positive Silicone Wristbands (Volume Discount)
NOTE:  You cannot combine the bulk discount (5 or more total wristbands) with any other discount code at check out.  Only one discount can be added per order.
Our Stay Positive wristband offers the perfect reminder to stay positive and not let the world get you down.
Made of silicone material, the band is very comfortable and offers a simple style that will stay vibrant through years of wear.
The Stay Positive message is printed on both sides of the band.
Keep the message alive long after you've put the book down with customized items for your school, team or business. 
This item can be customized in your colors and with your name and logo so your group feels more connected to the message. Click here for more information.
Stay Positive is more than a simple saying. It is a mindset.

As Jon Gordon, co-author of the book Stay Positive with Daniel Decker, says...

"We are positive, not because life is easy. We are positive because life is hard.

It's not about fake positivity. It's about staying positive with faith and optimism, trusting God, overcoming obstacles and finding a way forward one step at a time."
About us
Positive Brands
Positive Brands partners with the Jon Gordon Companies to promote Jon's positive message through quality merchandise.
Jon Gordon's best-selling books and talks have inspired readers and audiences around the world. His principles have been put to the test by numerous Fortune 500 companies, professional and college sports teams, school districts, hospitals, and non-profits. 
Read more